Most often, garages these days are used for multiple purposes. While some may be using it as a workshop, others might be using it to store supplies, work on their hobbies, like a gym, and whatnot.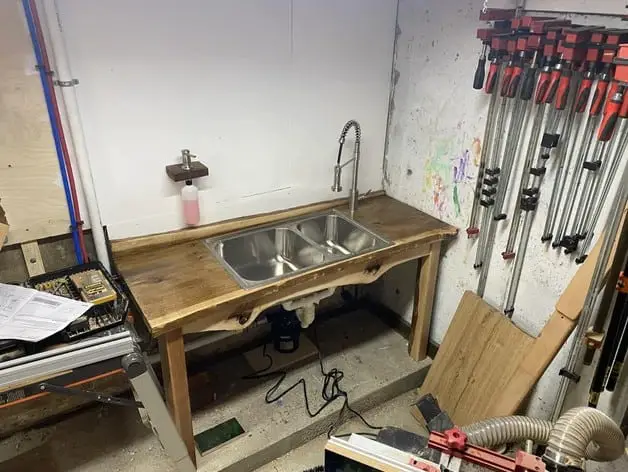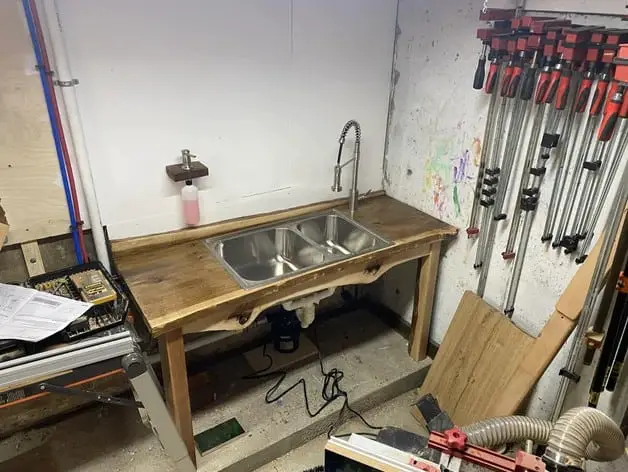 More often than not, all these activities in the garage end up creating a mess; thus, to keep everything in order, you need to install a utility sink. With a sink installed in your garage, you need not rush to the nearest faucet in your house, thereby damaging your carpets and floor. 
In this article, we will disclose all that you need to know to Install Utility Sink In Garage.  
---
Can you have a sink in the garage? 
No matter what you work on in your garage, your hands will surely get dirty. Be it a paint job or simply changing the tires of your car. Under such circumstances, it's essential to have a sink installed right in your garage, so you don't have to go anywhere.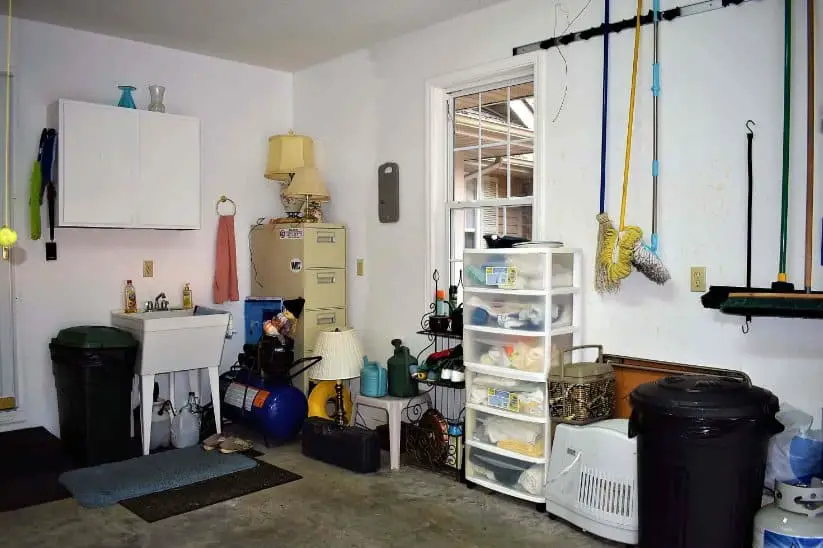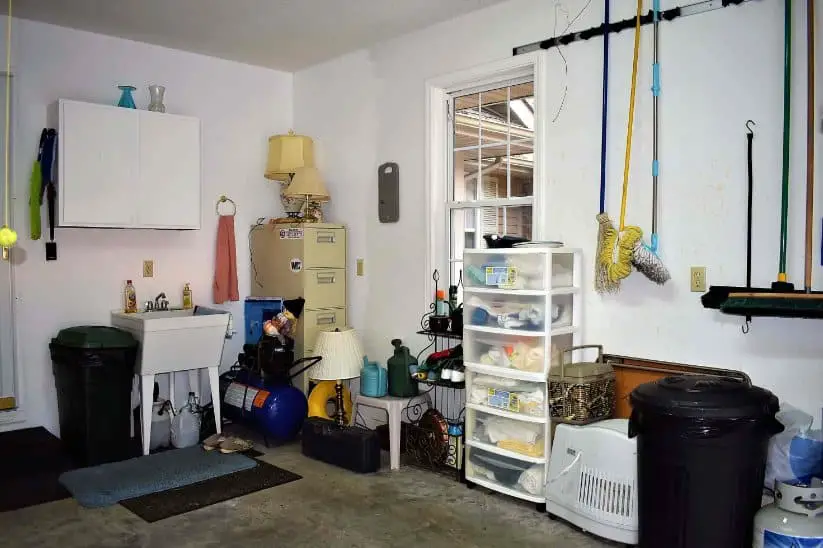 Installing a utility sink is basically a DIY project if you have some plumbing experience. You can also opt for a portable sink that does not need any plumbing.
---
Benefits of having a utility sink in the garage
The primary benefit of a utility sink is that it will let you clean the mess even before you enter the house. 
The other benefits include: 
Cleaning the mess from your hand after working on your car tires.
Cleaning up rakes and shovels for storage after gardening.
Getting your dog cleaned after a walk so that it does not mess up the house.
Washing mess after kid's craft or sleepover parties.
It makes way for easy cleaning of the garage floor.
---
How to Install Utility Sink In Garage?
💁
Determine the sink location
As a rule of thumb, your location to install your utility sink must have both hot and cold water supply and a stable drainage pipe. Once you have decided where you want to place the utility sink, close the water supply from the primary water valve.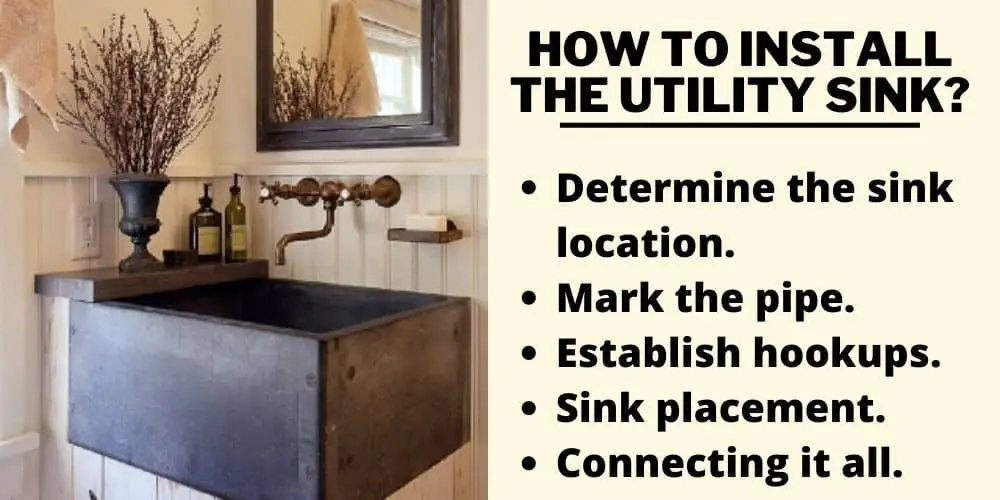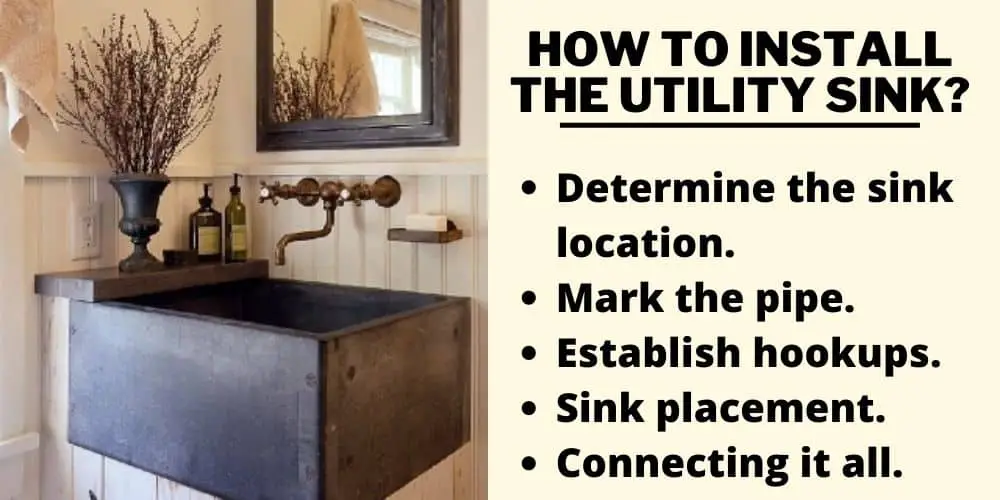 💁
Mark the pipe
To simplify the process, put markings on the drain pipe and the hot/cold water pipes. These markings will show where the fittings will go. You can then cut accordingly. 
Install a "Y" shaped fitting in the drain pipe and a "T" shaped fitting in the water supply pipe. These fitting will allow the water to flow to the faucet directly from your home plumbing and ensure proper drainage.
💁
Establish hookups
You need to create hookups for drain pipes and water pipes separately. 
Drain pipes
Since these pipes are most often made from PVC, they are easier to work with than water pipes. You only need a handsaw to cut the drain pipes. You need the hookup to attach the "Y" fitting. Once connected, apply a small layer of primer and glue to the end section of the fitting and place it in the hookup. Once done, attach the PVC trap to the "Y" fittings. This will make way for the water flow.
Water pipes
Unlike drain pipe services, water pipes are made from copper, and you need a tube cutter to cut them. Once you create the hookup using a soldering torch, add it between the copper pipe and the "T-shaped" fitting. Now the hot and cold water supply will merge and flow from a single faucet.
💁
Sink placement
Use a compression nut to place the sink under the newly established PVC trap set earlier. It's advisable to use a generous amount of Plumber's putty under the faucet before you fix the sink. You need to install flexible hoses to the faucet's bottom to allow hot and cold water to flow smoothly.
💁
Connecting it all
You can connect the flexible hoses to the "T" shaped fittings at this stage. Attach the opposite end to the hot and cold fitting. Once you are sure that all connections are established, turn on the primary water supply and check the working of the sink. Look out for any water leaks or any signs of loose connections. If you have set everything up correctly, the water should flow smoothly without a glitch.
---
What is the cost of installing a utility sink in the garage?
The primary cost will probably be the price of the sink itself. Additionally, if you hire a plumber, you will have to bear installation fees. 
However, homeowners often use their basic plumbing knowledge to install the sink themselves, which is a cost-saving option. The only thing is to understand and plan the project in advance. 
---
Is it possible to set up a utility sink without any plumbing?
Yes, it's possible. However, they are special portable sinks, and if you want to avoid the whole plumbing thing, you will have to purchase one of these. 
Though many people opt for portable sinks, it has drawbacks. For instance, these are not as sturdy or reliable as plumbed-in sinks.
---
Can you drain your utility sink in the ground?
This depends on where you live. The regulations vary from one area to another, so check out the rules in your neighborhood regarding draining the sink in the ground. If you already have such a drain in your garage, you can empty your sink in it.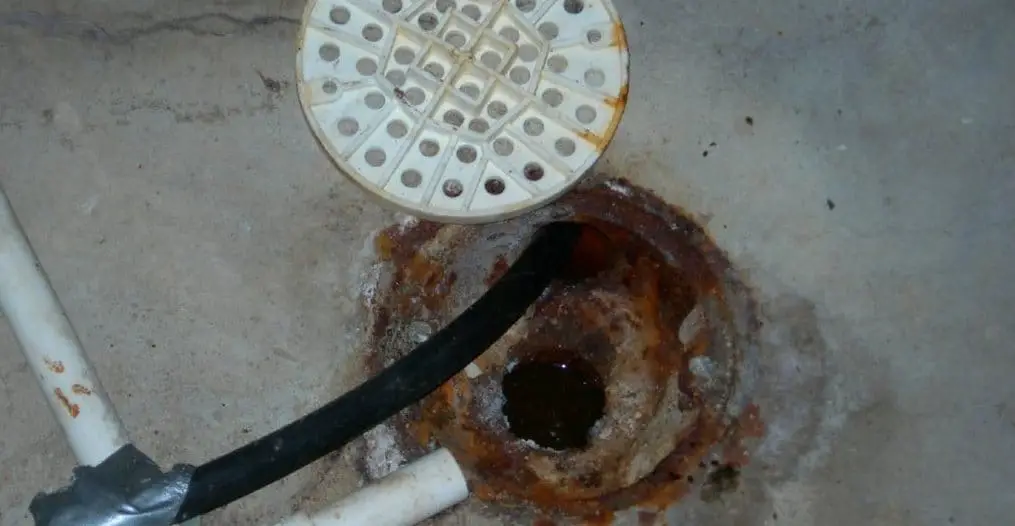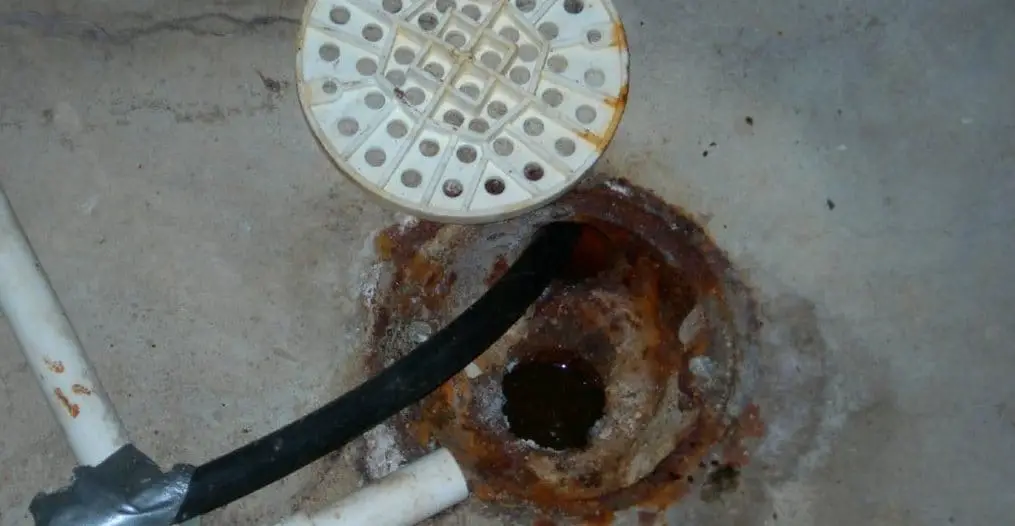 However, before you start using the setup, check with your Plumber and make sure the drain is large enough so that you don't end up flooding or damaging the floor.
---
Things to keep in mind while buying a utility sink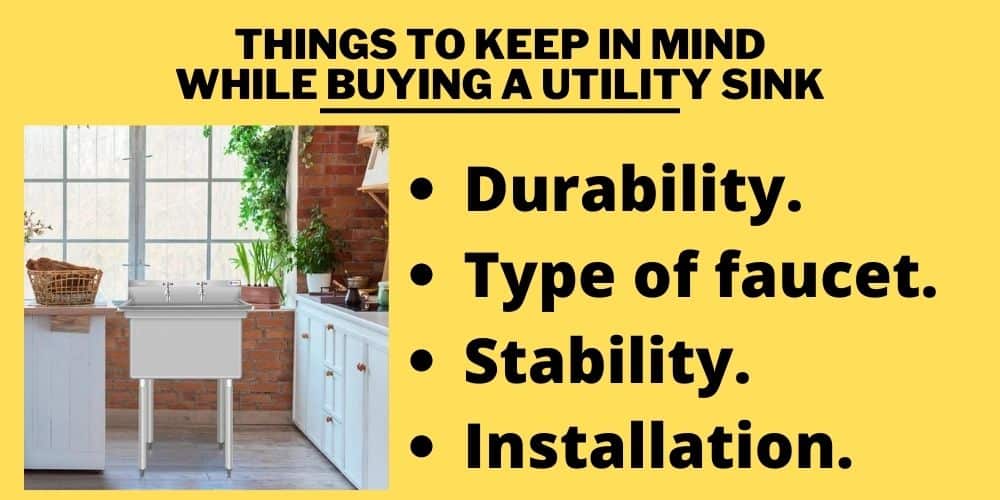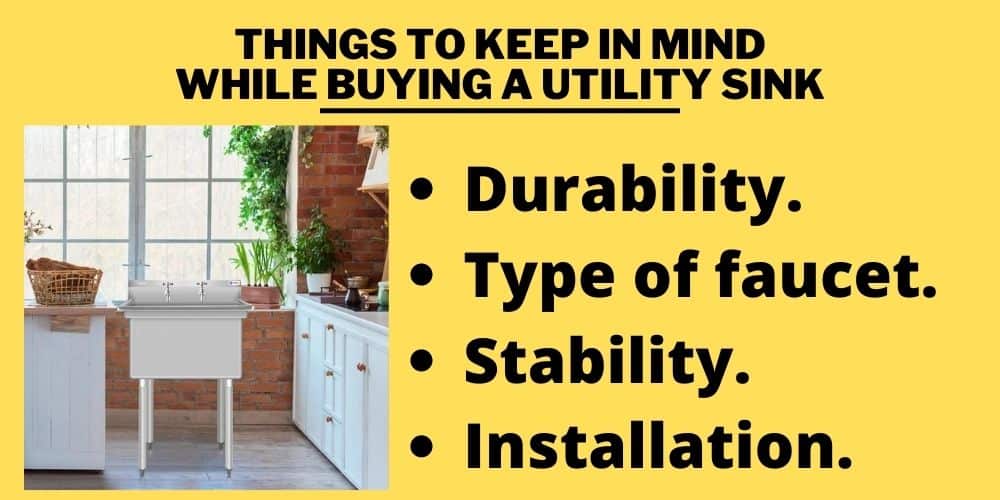 💁
Durability
As a rule of thumb, the garage utility sink must be tough and scratch-resistant. Overall, you should not be worried about it getting damaged. Thus it's essential to consider the material of the sinks and the faucet. If they have cabinetry attached, make sure it is scratch resistant as well. 
Stainless steel is the most popular material used in the construction of tubs and basins since they are scratch-resistant. 
💁
Type of faucet
To pick the ideal faucet, think about the different ways you will be using the sink. For instance, if you plan to bathe your dog there, you will require a bigger faucet. You need a lot of clearance under the high-arc faucet as well. Make sure you have a high-arc faucet if you plan to put larger things under the sink. 
💁
Stability
If you are required to fill the basin with water, stability is crucial. Ideally, the basin legs should be solid and made from stainless steel, so there is no risk of warping or buckling. 
💁
Installation
Though many people opt for the DIY installation of utility sinks, you should hire a plumber if you can't do it. Since it's a simple and relatively easy job, the price should not be very high. 
If you are a Tool Freak: Best Tool Set for Garage
---
Wrapping up: 
In this article, we have included everything you need to know to install your utility sink in the garage. We hope you find the instructions helpful and readily take up your next sink installation process.