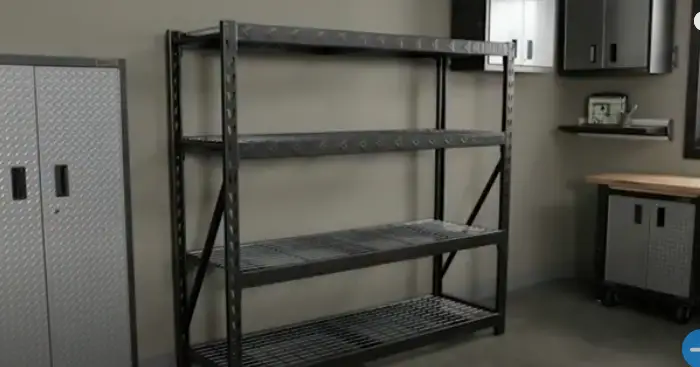 Getting rid of dust in your garage is very possible. Having regular cleaning schedule is the only way of achieving it .Replacing air filters, sealing of doors and garage floors are some of the best ways of getting rid of the dust.
Learning to mitigate dust in the garage can help you to achieve a hygienic garage. It is also very important to note that by doing so you can easily prevent respiratory diseases. Some of the things that can cause dust in your garage include,
Concrete floor
Spaces on your garage door
Dust from tools placed in the garage
Having old air condition unit
Performing woodworking activities in the garage
Here are some of the ways to get rid of dust in your garage,
Sealing of Garage floor
Concrete garage floors tend to bring a lot of dust in the garage. Cleaning of this floor can be sometimes hectic, thus all the dust in the floor can easily spread to different parts of the garage. Sealing of any spaces in the garage is a sure way of getting rid of the dust. This is the most effective means of making your garage look decent and attractive.
This process does not require a lot of manpower and it is affordable. Here are some of the garages' sealing options to consider.
Using epoxy is an effective means of getting rid of dust in your garage. Epoxy does not require a lot of work because you can apply it on your own. When you apply epoxy on your floor, you can be rest assured to use your garage floor for a long period of time without any need of repairs.
Epoxy garage floors are very easy to clean, because they are smooth and stainless. You can also get different colors depending on your choice and aesthetics.
Clear concrete sealers are very ideal for garage floor. One advantage is you don't have to change the color of the floor. The floors remain sparkling without affecting the aesthetic appearance of the floor. Concrete sealers are very easy to apply and affordable as well.
This a thin protective cover mounted on the garage floor. I t is very easy to install and does not take a lot of time. Though its life span is very short but it can still act as the best means of getting rid of dust in your garage.
Regular cleaning
You cannot get rid of dust completely in your garage if you are not willing to do regular cleaning. The best means to get rid of dust is to perform regular cleaning schedule for example every week.
There are some ways you can keep your garage clean. Carrying out activities such as vacuum cleaning and wiping cabinets can be the best means. Don't wait for too long to clean your garage because the dust will accumulate and it will be difficult to get rid of it.
Seal dust entry points
It is very important to seal all the entry points to keep dust out of the garage. It is good to carry out regular inspections in your garage and see where dust entries are. When you check above and beneath the garage you may find some entries and seal them as soon as possible.
Sealing the spaces using rubber strips is an easy task which you can do it on your own. The rubber strips come in different sizes. To determine the right size of the rubber strip you should first check the garage door. Once the garage door is sealed, you will get rid of dust once and for all.
Cleaning Tools before storage
Many people use garage as a storage room for their tools. Cleaning tools before storing them in the garage is one way of getting rid of dust in your garage. When you take tools to the garage without cleaning them after use, dust will defiantly spread in the garage and getting rid of it will not be an easy job.
Covering the floor
Covering of garage floor is another way of getting rid of dust. Installing concrete covers on the floor does not require huge manpower. The good thing about concrete covers is that they come in different types, so you can choose one that suits your garage. Some of the garage covers you can use include:
Interlocking tiles are made from different materials but the most recommended one is rubber. The rubber tiles are the best because they are easy to clean, easy to install and are affordable.
Use of mats can be used in the garage to prevent dust. You can place mats in places where you normally store your tools to help curb the dust from spreading to other parts of the garage. Once you do this, it will be very easy for you to wipe the dust from the mats than to clean the whole garage.
Complete construction of the garage
Another step of getting rid of dust is completing your garage. Uncompleted garage will always be difficult to clean, because there is a lot of dust everywhere. When you leave the walls and ceiling open, then you are defiantly exposing it to dust.
Such tools like pipes have tendency of trapping dust, and it makes it so hard to clean them. Also ensure that the walls and the ceiling are smooth for easy cleaning. Finishing the garage is a great move for keeping it dust-free.
Keep your garage driveway clean
Always ensure your garage driveway is clean. When you leave dust in your driveway leading to the garage, and then you will be transferring the dust to the garage eventually. One way of getting rid of dust from the driveway is by placing some stones or concrete.
Regular cleaning of the driveway is another way of preventing dust entering the garage. By doing this you are rest assured that no dust will accumulate in your garage. It is also easy to wash the dust in concrete or stones placed on the driveway by pouring water regularly.
Conclusion
When you follow these simple steps, you will be able to get rid of dust in your garage. Keeping your garage clean will enable you make use of the space without worrying about your items being covered with dust.