The biggest challenge of hosting a successful party is determining the venue, but don't worry, you are all set if you have a garage!
While hosting a party in a garage, you can decorate it any way you want, plus there is no problem if it gets messy! Hosting parties in a garage are effortless and hassle-free.
You only need to get rid of unnecessary clutter, clean up the walls, and then decorate the space as per your party theme. It's advisable to cover up your walls too, especially if you have things hanging from them. Though it's not necessary, leaving your wall uncovered will break the illusion of your party theme, and that is not desirable.
This piece has covered all that you need to know how to cover garage walls for a party. The ideas below have been handpicked after talking to various party planners and doing it myself. Hope you find it useful.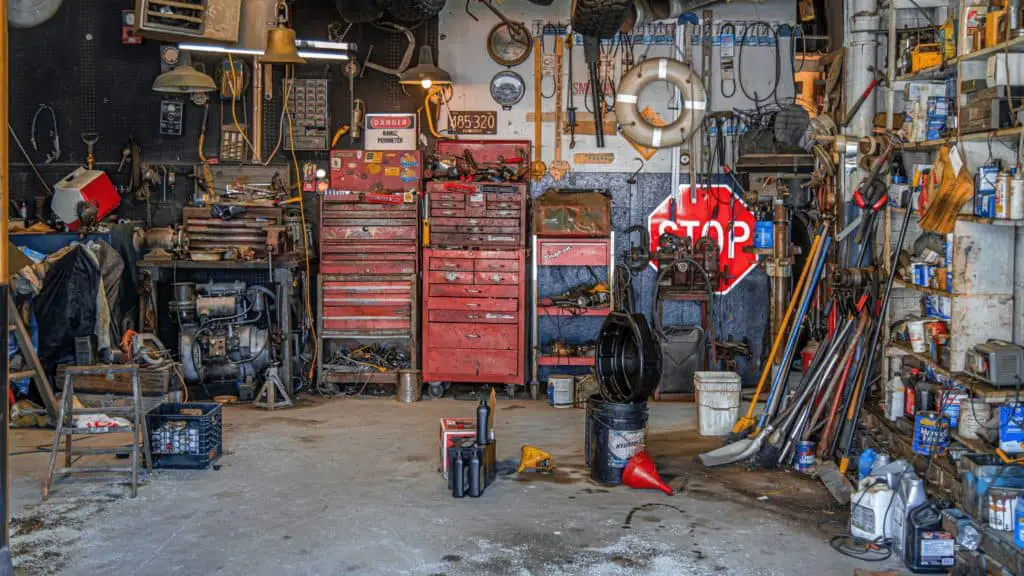 ---
Things To Consider Before Covering Garage Walls For Parties
Open Up Your Wall Space:
Before getting started with redecorating your walls, it's essential to get rid of all the junk and non-essential things on the wall. It will make the largest part of the wall visible.
These can include wall hangings, photo frames, or other home décor items. If you have any permanent structures like garage racks, cover them up adequately.
Clean Up Your Wall:
Sticking a wallpaper or any other decoration on the wall won't be effective if you have a dust layer. Often, dust can cause the decorations to peel off before time. Thus to avoid such issues, clean your wall before decorating it.
Measure Garage Wall Dimensions:
If you plan to use streamers to decorate your garage walls, measuring the wall dimension from the garage floor to the ceiling is essential. This will give you an appropriate measurement of the amount of decoration you will need.
Choose Your Wall Backdrop Wisely: 
Depending on your garage wall material, you will need to buy wallpaper or other backdrops that will stick to the walls.
While this is a permanent solution to covering your garage wall, you can also opt for drapes and hang them. From sound-absorbing to aesthetic design, there are many types of drapes you can opt for.
Try To Avoid Drilling:
Drilling is permanent, and you may opt for a different look for your garage in a few months. Thus it's essential to have a scope of change. Thankfully there are many alternatives to drilling to decorate your garage walls for the party.
This can include decorating with leaning objects against the wall, applying poster putty, using vinyl decals, ceiling-mounted planters, and more.
Make Sure Your Electrical Outlets Is Nearby:
A close by power supply will ensure that you can play your music and spice up the place with white lights or whatever color you like without having to go to a different room. It may also help you from knocking things off on the way.
If you can't do that, extension cord can be the perfect choice.
Keep Your Door Functional:
While decorating your garage walls, be mindful of the doors, especially if you are going for arch balloon decoration at the entry point.
You can decorate around and behind the garage door tracks, but keep 6-12 inches clear for the movement of the door.
How to Cover Garage Walls for a Party? (10 Easy Ways)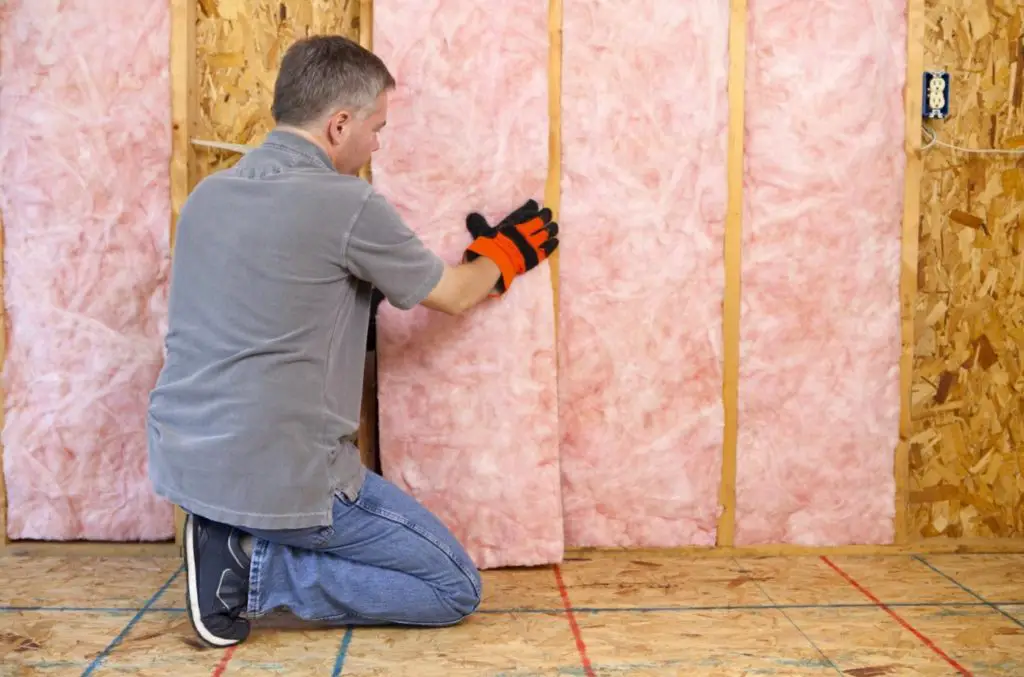 Cover Garage Walls with Plastic Tablecloths:
Table cloths are a great way to hide away the junk that you cannot remove. Besides, they are excellent if you have some party theme.
If not, you can opt for classic white tablecloths (available in a pack of 10-20) and use them. To place them like drapes, have some small strings or ropes placed across the length of the garage. Then use some small hooks to screw them in the garage ceiling and hold the rope.
*If you don't want to use plastic tablecloth and looking for a permanent solution. you can opt for acoustic panel or soundproofing panel. Acoustic panels can absorb sound, so you don't need to worry about waking up the neighbor in the middle of the night. Also, you can turn it into a work of art for your party themes.
Use Drapes To Cover Garage walls for Party
Like tablecloths, you can also use drapes to cover up your walls and create a fantastic illusion. You have many options with drapes, and printed, satin, net jacquard are only a few choices. You will indeed find a drape to suit the tone no matter your theme.
Temporary Wall Covering:
The best way to hide clutter and make your garage party-ready is by using temporary wall coverings. Tablecloths and drapes make for excellent temporary wall coverings.
Yet, you can use other things like PVC sheeting, blankets, old sheets, streamers, fabrics, etc.
Hang Curtains or Cloths:
Ribbons set up the perfect party mood and can thus be considered as an ideal party decoration. You can set up a dreamy ribbon background with cream-colored ribbon strips or silk curtains or any colorful curtains. Following this, you can put up the party sign.
Such a backdrop decor is ideal for bridal showers and birthday parties.
Furthermore, If you are planning a night long party and worrying about disturbing the neighbor, noise-reducing curtains can be a good solution for you.
Cover Up with Temporary Confetti Stickers:
This is a trendy decoration idea suitable for many events. You may use it on events such as bachelorette, birthdays, graduation parties, and many more. The confetti decor adds the right amount of sparkle you need!
All you need to do is put temporary confetti strikers after painting your garage walls. Finish the look using monochromatic furniture or table settings.
Readymade Backdrop:
This is a time-saving method. It may be possible that you are short in time for customizing your party's background. In that case, you can opt for readymade options like shimmer and wooden backdrop or even artificial grass backdrop.
You can also set a backdrop for pictures, where people will take selfies. That will also coverup a significant amount of wall.
It will only work if you are opting for a natural theme. You have to choose your background decor as per your party theme. For example a backdrop for birthday would be a ideal choice for birthday party setup.
Sparkling Lights:
Nothing can spice up a place better than lights. You can use string lights to crisscross the ceiling or even party lanterns. If it's an evening party, have some chairs put out in the driveway to accommodate some spill out.
Of course, keep the lights mellow; you don't want anything blazing.
Use Indoor Hanging Plants:
I know many people who use streamers, balloons, and confetti. But, you can 'go wild' and decorate your garage using hanging indoor plants for the party.
Such plants not only make for great backdrops, but you can also hang them from the ceiling with some fairy lights. It will create an enchanted forest right in your garage.
Banner or Sticker:
Tea parties are so Elizabethan, and you can make that your theme for your little darling's birthday decoration! Oh, don't worry! The decor is very simple.
First, you need a simple seating arrangement. Alongside that, you need monochrome, or pastel shade foil balloons, banners, stickers, a small coffee table, and you are set!
Actually you can do a lot with colourful balloons. From Christmas party to wedding party, balloons go with anything. In my opinion, gold fringe curtain and blue helium balloons are suitable for any kind of party. I go for it every time when I don't have enough time to think about party decoration, and yes some gold balloons also.
DIY Crafts:
While all the decorations mentioned above are incredibly exclusive, you can take it a notch up with your DIY craft. If you want your party to be boutique, DIY is the only way to go.
Of course, you don't have to make any changes or additions. You can use simple crafts like paper umbrellas, kites, or using natural plant leaves like pampas. It should add a certain level of exclusivity to your party.
You May Also Find Useful: How can I make my Garage Smell Good?
---
FAQs
How can I cover my garage door for a party?
One of the simplest ways to cover a garage door for a party is using curtains or streamers. You can also use single-color tablecloths to cover your garage door, but make sure it's functional no matter what you do.
What is the cheapest way to cover walls for a party?
Backdrops are an excellent option to cover your garage walls. Since they are big, one background can cover the whole wall. The prices of backdrops can go anywhere between $2000-$8000.
You can try cost-friendly decorations like fairy lights, drapers, ribbons, and other DIY crafts for budget options.
What else should you do to get your garage ready for a party?
Cleaning the garage, getting rid of the junk things, and checking the electrical outlets are important. But, you also need to look into a few other things before beginning your party.
For instance, you will have to check the proper functioning of your garage door by making sure that the decoration is not affecting the movements. Additionally, getting rid of any harmful chemicals is necessary before having the party.
---
Conclusion:
Throwing a party worth remembering is a talent, but throwing a mesmerizing party in your garage is an art! We have provided you with many decor ideas that will help you set the perfect tone and pattern for your party.
So go ahead and try a few options for your next event and if you still have any confusion regarding how to cover garage walls for a party, please feel free to comment below.