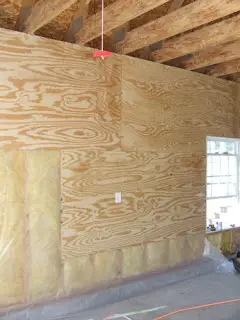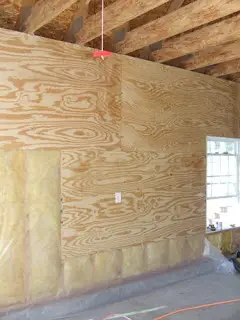 If you're looking for an alternative to drywall for garage walls, there are several options out there. Some of these alternatives are better than others, but here's a quick rundown of the different types of materials you can use.
Today, a vast majority of homeowners use drywalls to decorate their interior walls. Not only is this the case for rooms in the house, but a new wave of homeowners opt to make their garage spaces equally beautiful.
Drywall is probably the most common type of wall covering used in garages. It's inexpensive and easy to install, but it has its drawbacks. For example, it doesn't breathe very well, making it a poor choice if you want to keep your garage cool during hot weather.
Other types of wall coverings are better suited for garages. These include fiberglass, vinyl, and metal. Fiberglass is durable and long-lasting, but it's also expensive. Vinyl is cheap and easy to install, and it's breathable, but it tends to crack easily. Metal is strong and durable, but it's also heavy and expensive.
So, which option should you choose? Well, it depends on your budget and your needs. If you're looking for a cheap solution, then fiberglass might be the way to go. If you want something that looks nice and is easy to install, then vinyl might be the way to do it. And if you want something sturdy and durable, then metal might be the way to get it done.
Drywall Alternatives for Garage Walls
Image
Garage Wall
Pros
Cons
Wood Planks
• Easy to install.
• Comes with many options.
• Not as strong as concrete blocks
• Not as durable as concrete block floors
Plastic Panels
• Easy to install.
• Comes with many colors and options.
• Can easily hang plastic panels.
• They don't look as good as glass fibers
• They are not durable
• Easy to break
Plywood
• Long lasting.
• Super cheap.
• Can customize according to your taste.
• Plywood is heavy
• It is hard to work with
Veneer Plaster
• Easy to use.
• It has compact looks.
• Not as durable as real wood
• Can easily be damaged by water or other chemicals
• Do not have the same look of real wood
Pegboard
• Easy to install.
• It is convenient and comes with pegs.
• Durable.
• Does not hold much weight
• It is hard to clean
Fiberglass Reinforced Panels
• Easy to clean.
• It is resistant to bacteria and scratch.
• Durable.
• They are heavier than steel
• They are not as strong as steel
• Cannot be painted to match your garage's interior color
Wood cork
• It is cheap.
• It is has great looks.
• Perfect for storage.
• They are harder to find
• They can be slippery when wet
• Not durable
Metal slat
• Easy to install.
• It is can be customized to look great.
• Lightweight.
• Metal slat siding is heavier than wood slat siding
• They require more maintenance than wood slats
Cement Board
• It comes in different designs.
• It strong and durable.
• They are not as strong as plywood
• They are not as durable as plywood
• You have to buy cement board in large sheets
Brick Masonry
• It is popular.
• Looks great on walls.
• It is durable.
• It is hard to work with
• It requires a lot of maintenance
• Brick mason does not last as long as concrete
What can I use instead of drywall in a garage?
Drywall is a common material used in building construction. It is usually made out of gypsum plaster and fiberglass. Drywall is often used in residential and commercial buildings because it is durable, easy to install, and affordable.
However, there are times when you might want to replace drywall with another type of wall covering. For example, if you are remodeling your garage, you might want to change the walls to something else.
So, with all these disadvantages, what other formidable options are available? The good news is that the market is thronged with myriads of other options to pick from. While they may have several benefits, this article will also highlight some of the disadvantages. Read along to find out.
1. Wood Planks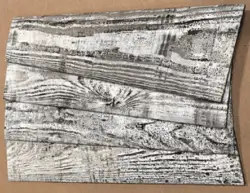 Check availability on Amazon
If you are looking to get a rustic look for your garage wall, then you are probably looking for wood planks. The best thing about wood planks is that they are easy to install. At the same time, once you install the planks, you don't have to do anything to them.
Additionally, wood planks are naturally beautiful, which will increase the overall look of your garage. In terms of cost, wood planks are highly cost-effective compared to drywalls. Generally, wood planks are a good option for a countryside home garage with a rustic look and are one of the best garage drywall alternatives.
Pros
One of the best things about wood planks is that they are quite easy to install. Although they are not as easy to work with as some other garage wall materials, wood planks are generally easy to install.
Coupled with the fact that they are easy to install, wood planks also come with myriads of options. So, depending on your desired look, you can choose from different types of woods.
Cons
Perhaps one of the biggest cons to using wood planks is that it only suits country-style homes. Therefore, if you are looking to give your garage space a thriller look, then you won't achieve it with wood planks. While wood planks are utterly beautiful, they won't offer the opulent look, that is characteristic of modern décor.
2. Plastic Panel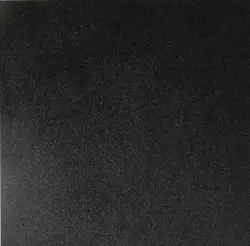 Check Availability on Amazon
If you aren't familiar with drywall alternatives for garage, then you might find the idea of using plastic panels on your garage wall outrageous. Well, the truth is that this material comes in handy for many reasons. For instance, a vast majority of plastic panels such as the tongue and groove wall panels are quite easy to install. Once you lock the plastic panel on your garage door, you will be good to go. That's it!
Pros
Although several homeowners use plastic panels to cover up damaged drywall, it comes with numerous benefits. As mentioned above, a plastic panel is incredibly easy to install. All you need to do is to screw the plastic panel onto your garage door. At the same time, you can simply hang plastic panels over the studs on your wall.
When it comes to beauty, you can get plastic panels in different forms, designs, and colors. So you have a variety of options to pick from when beautifying your garage wall. One other important reason to pick plastic panels is that, unlike drywall, it's highly resistant to mold. This makes it perfect for a garage space since it has a lot of moisture.
Cons
Contrary to common belief, plastic panels are more expensive to get your hands on compared to installing drywall. Although you can get your hands on less pricey plastic panels-thanks to the diversity of the market- they tend to be of lesser quality and lack the desired aesthetic value.
3. Plywood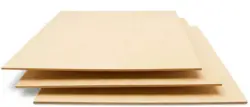 Did you know that plywood is a formidable material for building garage walls? Whilst plywood can be viewed as a weak material, it comes in handy in making your garage door not only authentic but beautiful as well.
Apart from being a good choice for making garage walls, plywoods are deemed to be inexpensive. Due to its nature, plywood is a pretty simple material to use when building your garage door, regardless of your building experience. All you need to do is to fix the plywood on the wall using nails or screwing it into place.
Pros
Due to the nature of the plywood, you can work on this material with ease. Therefore, you don't need to be a professional builder to install plywood on your garage wall.
As if that's not enough, plywood is highly affordable. It's deemed to be one of the cheapest wall materials in the market today. Therefore, you only need to spend a few bucks to make your garage wall beautiful. When it comes to customization of your garage wall, you can simply paint the plywood with your desired color, to make it more attractive.
Cons
Whilst plywood is an alternative to using drywall, using plywood for your garage walls isn't as convenient as using drywall. Generally, drywall comes with some incredible features which include having a natural look and being resistant to fire. Therefore, if you need to save a little money on the side, you can opt for plywood in place of drywall. Otherwise, plywood doesn't have all the desirable features to be used in a garage space.
Also, Check: OSB Vs. Drywall Garage: Choosing the Right Garage Wall Covering
4. Veneer Plaster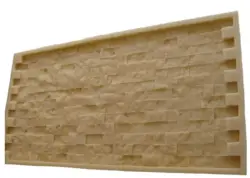 Check Availability on Amazon
When it comes to convenience, veneer plastic is undoubtedly as close as drywall. A typical veneer plastic comes with the same benefits as those of drywall. Just like installing drywall, you really don't have to be experienced to hang veneer plaster on your drywall. But is it a worthwhile alternative to drywall? Let's take a look.
Even so, using veneer plastic in your garage is going to be more time-consuming. In fact, using veneer plastic is going to be more time-consuming as compared to any other alternative to garage drywalling on this list.
And although installing veneer plaster can be time-consuming, it isn't as difficult to install as drywall. The process is always worth it, which makes it an incredible alternative to drywalling.
A vast majority of homeowners tend to paint veneer plaster once it has been installed. Whilst this is not a bad thing to do, you don't necessarily have to go through this hassle. Ideally, veneer plaster has a natural look which adversely adds value to your garage's aesthetic value.
Pros
One of the best things about veneer plaster, just like using plywood, is that it is incredibly easy to use. This means that you don't have to be highly skilled to install veneer plaster. This is regardless of the fact that the entire process can be time-consuming.
As much as the entire process can take a lot of time, the time consumed is worth it. At the end of the process, your garage will have a beautiful and compact look.
Cons
If you are looking for a formidable alternative to drywall that is not only quick but easy to install, then using veneer plaster isn't what you are looking for. Although veneer plaster is convenient to use, the same can't be said about how fast it will be to install. You will need to designate a good amount of hours for this project. Otherwise, if you are not looking for a convenient alternative to drywalling, then veneer plaster is not what you should be looking for.
Also, Check: Should You Drywall a Garage?
5. Pegboard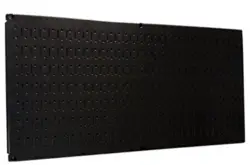 Check Availability on Amazon
Many people won't be of the opinion to use pegboard as an alternative to drywall for a garage. However, pegboard can be a very good alternative to consider.
Basically, pegboard is a good and convenient material to use in a garage space. This is because it tends to add an extra space to your garage that you wouldn't get with other materials. It is for this reason that most people use pegboards in their garages in order to get extra space to hang all their tools.
When installing a pegboard in your garage store, all you need to do is to ensure that it remains sturdy always. Otherwise, you don't have to do any other modifications to your pegboard, unless you want to paint your pegboard to add flair and color to your garage.
Pros
For starters, you don't have to go through a lot of hassle to fix your pegboard on your garage wall. All you need to do is to screw the pegboard onto your wall.
More importantly, pegboard is highly recommended to use in a workshop area such as your garage space. This is because pegboards come with a lot of convenience in the name of pegs, where you can conveniently hang your tools. This fact alone makes it the best option to hang other tools, aside from being an incredible option to drywall.
Depending on the situation, a pegboard is a material that you should generally consider for your comfort.
Cons
Whilst this option comes with a lot of pros, it also comes with a number of cons. First, this material comes in handy in particular situations. For instance, you couldn't place a pegboard in your living room. Would you?
Although all these aspects largely depend on your preference, using pegboards in any room of your house is that it won't look natural. So, while pegboards may not look good in any other room in your house, they definitely make a visual impression on your garage space.
6. Fiberglass Reinforced Panels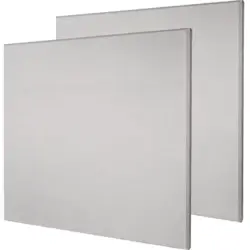 This is one of the strongest materials that is formidable for your garage space. It is made of strong polyester resin as well as reinforced fiberglass material. Not only do these materials offer the much-needed flexibility in building materials, but they are also scratch-resistant and durable. At the same time, this material is quite easy to clean and is resistant to bacteria and mold as well as any other potentially hazardous biological materials.
The best thing is that fiberglass reinforced panels can be used in different installations such as wood, drywall, concrete block, and pretty much any other solid surface. Coupled with the fact that they are able to last for long, fiberglass reinforced panels are perfect for covering different wall settings such as public restrooms, restaurant kitchens, industrial buildings, medical facilities, and food processing plants among other environments that are prone to dirt that require frequent thorough cleaning.
Benefits of Fiberglass Reinforced Panels
Fiberglass reinforced panels come with a host of advantages for any installation project. Although traditional building materials might come in handy in offering short-term solutions for short-term goals, fiberglass reinforced panels offer letter solutions that can withstand the test of time.
Faster installation: If you're carrying out any infrastructure project, you probably know that time is money. You need to ensure that all your installations are fast and can be completed on time. This installation comes with pre-fabricated components that allow you to screw each part quickly. This way, you can rest assured that you will complete your installation on time.
Flexibility: Many people tend to oversee the versatility and flexibility of fiberglass reinforced panels. It was widely used in many installations because it is able to do a lot of things that cannot otherwise be achieved economically by other materials. It is so flexible that you can mold almost any configuration with ease.
Lightweight: Perhaps the biggest benefit of fiberglass reinforced panels is that it has a low weight-to-strength ratio. Ideally, the same ratio makes FRP weigh close to one-seventh of a steel panel. Even so, it's worth noting that the lightweight doesn't compromise the stretch of the panel.
7. Wood Cork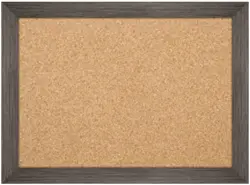 Check Availability on Amazon
Wood cork has made a mark for itself in the market due to its many benefits, both to your home, your health as well as the environment. This material is highly essential for installations with high traffic due to its enduring and hardy nature. As if that's not enough, the self-healing properties of wood cork make it a wonderful alternative done wall covering.
Ideally, cork is often harvested from the bark of the cork oak tree, which is mainly native to northwest Africa and Southwest Europe. With the super properties of the oak tree, you can expect the wood cork to be a formidable material for your construction needs. Here are some benefits of using wood cork for both floor and wall construction.
It's Eco Friendly:  With every aspect of humanity caring for a green lifestyle, you might be happy to know that wood cork is completely safer for the environment than just about any other material in the market. This is mainly because wood cork is a strong material and tends to last for long periods of time. Additionally, it's highly resistant to a lot of things such as vinyl, which tends to cause damages to construction materials.
It dampens sound: Wood cork has a dense and spongy nature, making it an excellent material for damage noise. Although it won't completely soundproof the room you install it o, it will go a long way to mitigate the effects of external sound.
It has great insulation properties: Just like any other wood, cork wall tiles are exceptional sources of insulation. Keep in mind that wood cork is an extraction of the bark of the oak tree, whose sole purpose is to work as a natural insulator. With such abilities, a wood cork installation will work naturally to maintain the temperature in the room that you install it on.
8. Metal Slat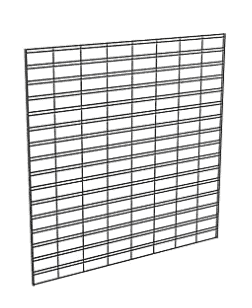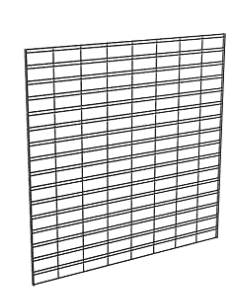 Metal slats are typically made from high-quality medium-density fiberboards. They characteristically contain rows of horizontal grooves that have been fitted with strong aluminum fittings designed for display purposes. This makes them an excellent option for shops, offices, workrooms, retail spaces as any other setting that requires a display system.
Contrary to common belief, metal slats are not only easy to install but are equally stylish. Their configuration and wall fixtures make them perfect for many different uses. Additionally, the metal slats can easily be moved around without necessarily having to use a tool since the arms and fixtures can easily be lifted out.
Due to this, you can easily change your display strategy in your store quickly and easily. With these properties, metal slats are useful for merchandising needs as well as varying storage needs. Here are some other benefits of metal slats.
They are durable: Unlike many other building materials, metal slats have an impressive life expectancy. Since they are made from metal, they are quite difficult to damage. They can also hold heavier merchandise than many other fixtures, especially when metal accessory rails are used to hold the merchandise in place.
They are affordable: Putting into consideration its versatility and the variety of uses, metal slats are actually a great bargain. For instance, the basic metal slats (with rills) come quite cheaply.
They are easy to install: You won't need your toolbox when installing metal slats. You simply need to assemble all the fixtures and panels to hook your metal slat on drywall. Not only will this save you a lot of hassle, but you will save a lot of valuable time as well.
9. Cement board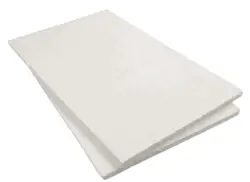 Cement board is basically a mineral-based construction material that has been pre-fabricated to specific dimensions. Normally, they measure ½ or ¼ inches thick and 3 by 5 feet long. As the name suggests, this material is mainly made of cement, limestone flour, silica, and water. In order to reinforce its strength, cement boards are usually infused with fiberglass or Kevlar.
Normally, a cement board is used to form the base for ceramic tiles. Since cement boards are usually porous, materials such as grout, thin-set, and mortar adhere well to them. The good thing is that cement boards can be screwed or nailed on both studs or cider locks, concrete and brick mortar. They can also be cut easily with a multi-tool, hand saw, jigsaw, or circular saw. Some of the advantages of cement boards include:
They are durable: Compared to any other gypsum boards in the market, cement boards are far more long-lasting. This is mainly due to the fact that cement boards are made from mesh-like molecular structures, providing both stretch and flexibility to the material.
They are sensitive to weather changes: When it comes to changes in weather, every construction material faces three main elements of nature. They include water, heat, and wind. Depending on how well the material can adapt to changes in these three elements, can it be deemed as formidable or not? The good news is that cement boards are well sensitive to these changes. They also exhibit perfect resistivity towards all these three elements.
10. Brick Masonry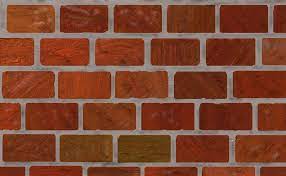 Although making a decision on what materials to use for your drywall needs can be daunting, you can never go wrong with bricks. Wherever you choose bricks, you are assured that you are choosing a material that has stood the test of time and comes with an array of benefits.
Today, exposed brick masonry are some of the most common and stylish home interior design. Apart from being trendy, incorporating exposed bricks into your home comes with numerous benefits. Let's take a look at them.
They are attractive: Typically, exposed bricks on your wall are extremely attractive and will make an otherwise boring-looking wall look warm and attractive. This is especially true in old properties since exposing brick masonry brings out the historical feel of the home.
Cost-effective: Using brick masonry is highly cost-effective compared to other construction options out there. The investment always pays off in the short and long term by minimizing the extra cost of the wall tremendously.
Conclusion
Drywall comes with a number of benefits. However, this material also comes with equal downsides. Although this material has been around for a while, technology has played an integral role in making these alternative materials viable, the final decision remains with you. What are your needs? How do you intend on using your garage space? These and more questions will help you choose the best alternative material for your garage to drywall.